Marketheist came to learn about the OptionsANIMAL options trading system in Orange County
You may remember a few weeks ago we invited our mailing list subscribers in the LA and Orange County areas to join us for this free day of stocks and options education.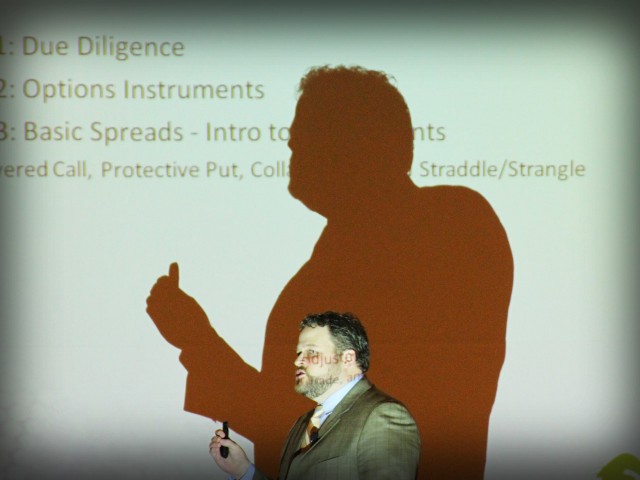 It was held at the beautiful Hyatt Regency hotel in Orange County, which I've never been to before but was definitely impressed with the location. The event was hosted by OptionsANIMAL and offered a full day of free stocks and options trading lessons from OptionsANIMAL founder Greg Jensen, coach Jeff McAllister, and special guest Jon 'DRJ' Najarian from OptionMONSTER and CNBC's Fast Money. TradeMONSTER's Travis McGhee was also on hand to show everyone how to apply the lessons learned through TradeMONSTER's online trading platform.
---
source: marketheist http://marketheist.com/2011/03/18/photos-from-optionsanimal-and-jon-drj-najarian-stocks-options-trading-workshop-in-orange-county/