A panel has been organized by the OIC and will feature the nation's top stock and options experts. The panel will be covering everything from current economic news, fundamental analysis, technical trends, and most of all developing a trading plan for 2011.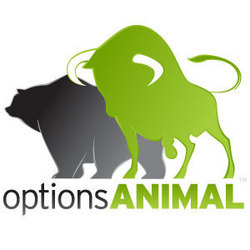 Lehi, UT (Vocus) November 17, 2010
This panel will feature Greg Jensen, CEO OptionsANIMAL, who is quickly becoming one of the most recognized authorities in retail trading. Greg's unique approach to teaching market strategies from a retail investors perspective is what makes him different from the rest. After all, retail investors do not trade like market makers and floor traders so having his perspective is key to your success this next year.
Exchange ideas, discuss new indicators and learn the strategies that Greg Jensen and other top traders are using to make their living in the markets. It's time to review your trading skills to better prepare you for 2011.
The intensity involved in making the quick decisions required to be a successful trader is stressful and can be difficult to maintain. One event per year provides a chance to take a productive step back from the trading screen and look at the overall markets from a broader perspective. There's no better time or place to see what the best traders are doing, assess methods, and regain focus. Thousands of traders are more skilled, more knowledgeable, and more confident as a result of attending The Traders Expos.
The Expos are a great opportunity not only to learn from leading trading experts, but it's a chance to network with fellow "at-home" full or part time traders in similar points in their learning curve as you. Some of the best connections come from the social nature of the Expo from speaking to fellow traders – new and experienced.
Of course, the many presentations are free, and some are broadcast over the internet (webinars) either live or archived for later viewing, and you will have access to these with your free registration even if you are unable to make it out to Las Vegas for the expo.
From the Traders Expo Website, here are five quick reasons to attend:
Learn Specific Strategies That Work from Top Trading Pros
Network and Exchange Ideas with Other Traders
Gain a Broader Perspective of the Markets
Find the Tools Needed to Make the Best Trading Decisions
Get the Best Trading Education Money Can Buy—For Free!
At the Expo, investors will gain step-by-step information on how to create and execute a successful trading plan. The event will have topics such as how to save taxes, how to develop a trading plan, how to use different trading instruments to maximize profits, and how to set-up your own trading company and/or hedge fund. The event that we are most excited about is The Professional Traders Panel on Friday afternoon Nov. 19, 2010.
When OptionsANIMAL was created, the goal was simple, they hoped to create the most extensive and complete options and spread trading education anywhere. They are able to deliver the education in a convenient, online format. The vision of OptionsANIMAL is improving the quality of life of individual investors by empowering them with the proper skills to protect their money, well being, and retirement. Currently offering 45 online classes on topics ranging from stock market basics to double diagonals and trade adjustments. With OptionsAnimal, investors get a complete education. Investors are taught proven strategies designed to help them become a successful trader in any market condition. In fact, they guarantee it. Perhaps the most vibrant part about OptionsANIMAL is the trading community built around the education and is comprised of thousands of students from all over the world.The unique thing about OptionsANIMAL instructors is that every one of them are actively trading, and doing so successfully in the stock market and have graduated the OptionsANIMAL education.